The fourth industrial revolution will be marked by the fusion of digital, physical, and biological worlds, ranging from wearables for health monitoring, AR/VR based virtual classrooms, remote surgery over 5G cellular networks, massive sensing for mission-critical applications with IoTs, and the use of custom deep learning models across a wide range of applications.
This fusion will be enabled by technologies such as AR/VR, IoTs, 5G, and robotics and AI, all of which require a highly available distributed cloud infrastructure for delivering ultra-low latency and high bandwidth to users.
The goal of our lab is to realize this vision to help Pakistan gain a competitive edge in the world. To this end, we will design and develop a massively distributed cloud infrastructure comprising tens of thousands of mini-datacentres, possibly located at cellular base stations and or POPs.
We posit that such a cloud infrastructure, available in the form of a 'pay-as-you-go' model, will offer a unique opportunity for Pakistan to build the next-generation of products and start-ups.
We will focus on four key application areas that will be directly enabled by having an edge computing based cloud model.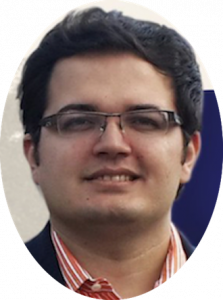 Dr. Ihsan Ayyub Qazi (PI)
Associate Professor and Chair
Department of Computer Science, Syed Babar Ali School of Science and Engineering, Lahore University of Management Sciences (LUMS)
Brief Bio
Experience
Honors
Brief Bio
Dr. Ihsan Ayyub Qazi (PI, Associate Professor and Chair of Computer Science) is a leading expert on cloud computing and datacenter networking and has actively collaborated with researchers at Microsoft Research, UC Berkeley, and BBN Technologies.   Rutgers University.
Experience
Honors